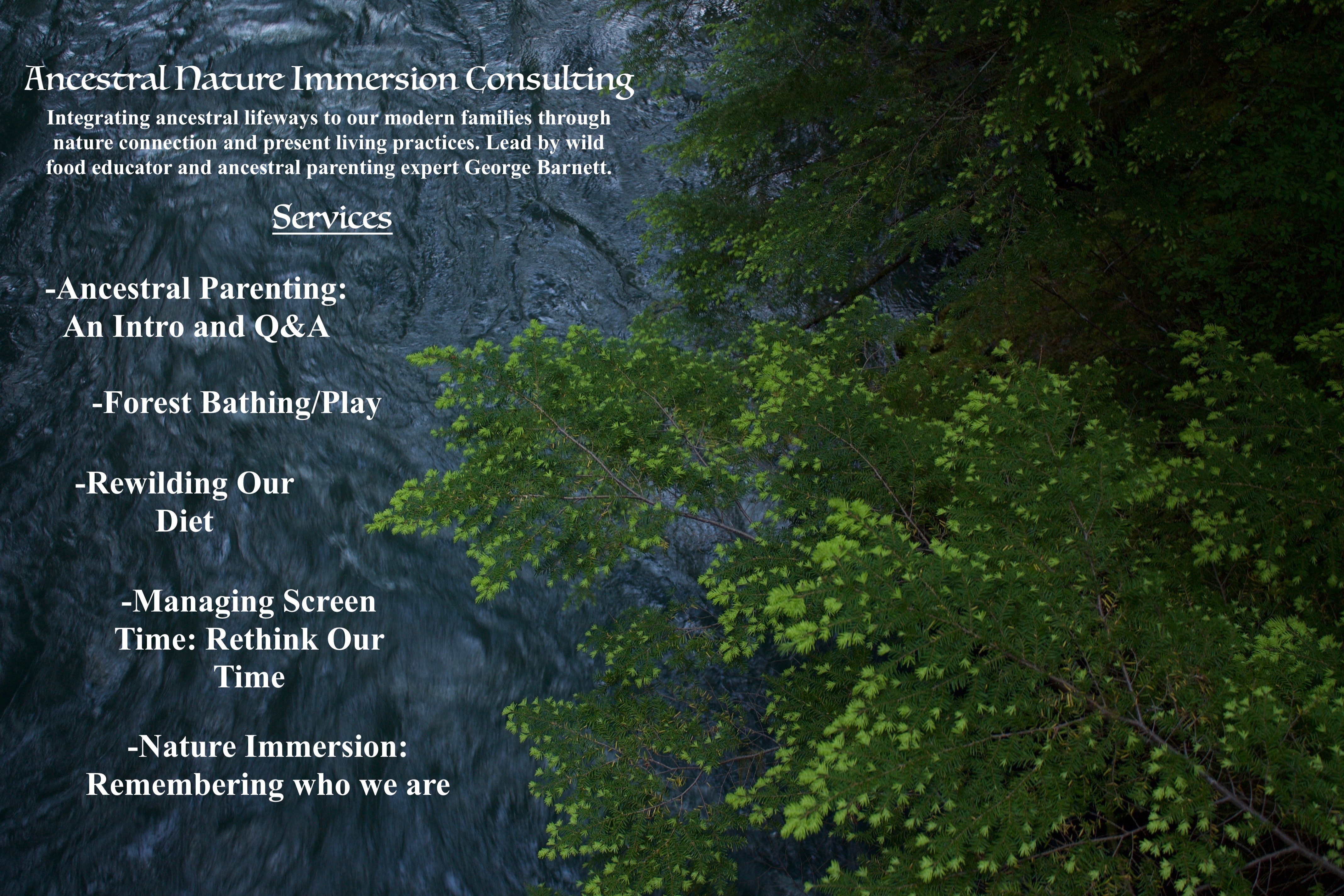 I'm excited to announce that I've began an Ancestral consulting practice that was born out of being a parent (now for 10 years) and becoming aware that the life I wanted my child to live, as well as mine, was better off when approached in the way our ancestors lived. Living with the seasons, hunting and gathering from the wild landscapes that shape our diets and mental health, being present, Forest bathing, Play, ingenuity and sustainable living, self confidence and self reliance, health and wellness, stillness and contemplation afforded from hundreds of sunrises and sunsets. The lessons and experiences I've had over the past 10 years as a father has made me become aware of what a lot of families are missing out on today, connection.

I'm working to restore the wholeness, vitality and ancestral strength with both family and their relationship to nature. I'll be offering Forest Bathing/Play sessions, over the phone consulting and an introduction to what rewilding your life/family means. I'll also be offering consulting on more specific related topics such as screen time management, diet & nutrition, ancestral parenting, grounding therapy, playtime and the importance of nature connection for everyone.

Currently I'm only taking bookings on Sunday's from 7:00am-2:00pm. You can book with me through thehungryforager@gmail.com or you can message me here with questions and I'll be happy to help in anyway I can.